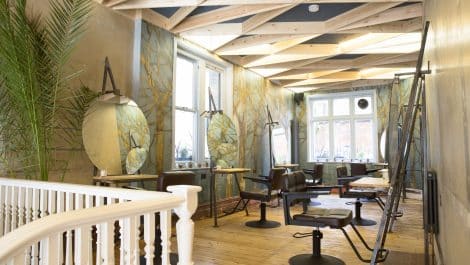 Work With Us
This is a great opportunity for an ambitious, creative stylist, who has got passion for hair and would like to extend their knowledge about hairdressing.
Blue Tit is all about Opportunity.
We offer:
continuous training at our Academy
an opportunity to get involved in creative work and photo shoots
the chance to work at one of our pop up salons at festivals, as far afield as Croatia.
An Apprenticeship is a great way to get into hairdressing!
We offer:
an in-depth education in hairdressing, where you will learn how to cut and colour hair
the opportunity to obtain a NVQ level 2 in hairdressing
This job requires you to work, 4 days a week at one of our salons and 1 day per week will be spent training at our Academy, which shall open the door for you to work as a stylist.
This is the perfect role if you are already a qualified hairdresser but need that final bit of fine tuning, to give you the skills and confidence to work as a stylist.
As an Assistant, you will be required to work 5 days a week in the salon and attend training at our Academy at least one day a week, until you reach the required level to start as a stylist at one of our salons.
This is a great job if you have a friendly, sociable character. No experience required!
Being Front of House and the face of Blue Tit, we require excellent personable skills as customer care is one of our top priorities!