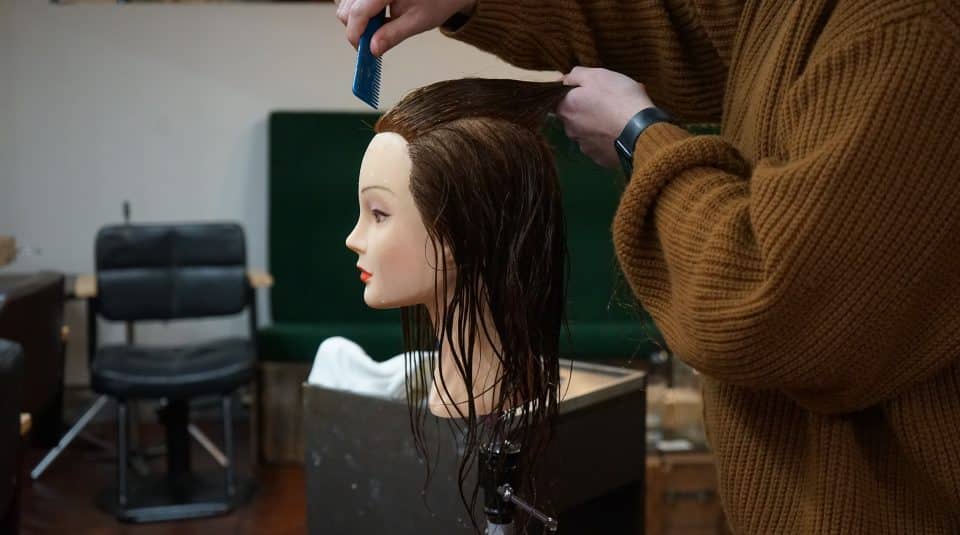 Apprenticeship Opportunities
An apprenticeship is a great way to kick-start your hairdressing career – take it from some of our top stylists. During your time as an apprentice, you'll be working 4 days a week at one of our vibrant salons, while 1 day per week will be spent training at our partner Academy LHAA, where you'll discover what it takes to become a top stylist.
What's more, as a salon employee, you'll enjoy the perks of the extended Blue Tit benefits package, including a free travel card for your first year. At Blue Tit, we recognise passion and potential, and are proud to be supporting and investing in people who want to take their first steps in hairdressing – we're all about providing opportunities.
What's in it for you?
Free Travelcard for your first year
An in-depth education in hairdressing, where you will learn how to cut and colour hair to the highest standard
The opportunity to obtain an NVQ level 2 in hairdressing
Extended benefits package
A comprehensive Induction process - including awareness training on diversity and inclusion
Access to our Employee Assistance Programme, available 24/7, 365 days a year - where you'll receive compassionate support whatever obstacle you face
Dedicated wellbeing support
The opportunity to learn from industry experts and build a career in our diverse and talented team
JOIN US
We celebrate the beauty and individuality of our clients, our team and our planet. If that's a culture you want to be a part of, we'd love to have you as part of the team.
INCLUSIVITY
The Blue Tit family is dedicated to creating a warm, welcoming and inclusive environment of diversity. We welcome people from all backgrounds and offer gender-neutral pricing for our clients of all hair types, and also offer free counselling sessions in our commitment to team wellbeing.
MAKE OUR SALON YOUR HOME
We're always on the lookout for motivated people who are willing to learn to come and join the Blue Tit team. We take pride in supporting people in their career journey and, as a growing company, we can offer great development opportunities.
QUESTIONS?
To apply for any of our vacancies or if you require any more information, please email us at 
For any Academy enquiries, please reach out to 
At Blue Tit we're an equal opportunities employer which means we are determined to ensure no applicant receives unfair treatment on the basis of ethnicity, gender identity, age, disability, faith, belief, sexual orientation, or is disadvantaged by any conditions or requirements.
Blue Tit actively welcomes applicants from all backgrounds to our team. Diversity is our strength.
THE BLUE TIT ACADEMY
Joining the Blue Tit team allows you access to our leading Academy, where you get the chance to learn from some of the best stylists in the game. Whether you're at the beginning of your hairdressing journey or are a qualified stylist, the Academy is the place to improve yourself and hone your craft.
Through our Academy we are dedicated to creating an exciting future by training and recruiting diverse hairdressers, catering for all hair types. No matter who you are, if you're motivated, the best hair academy in London is here to take you to the next level.
About Blue Tit
Blue Tit is a collective of individual lifestyle salons found across all corners of London. Over the last ten years, we have grown from our humble East London roots, attracting some of London's best hair talent along the way. Our staff and clientele are what makes us unique. At Blue Tit we understand the importance of individuality, and we're committed to embedding diversity and inclusion into our working culture and practises.  We realise that talent flourishes in spaces where people are free and open to express themselves, and so we inspire creativity by providing unique and inclusive spaces for our employees to work and socialise in.  At Blue Tit we celebrate our differences. Whatever your ability, sexual orientation, ethnicity, faith, age, gender or background – you're welcome to join the family. As the first ever BCorp-certified hairdressers in Europe, and with a dedicated Academy, Blue Tit is pioneering the future of hairdressing with our strong focus on development and commitment to sustainable hairdressing.