Become a Blue Tit Academy Model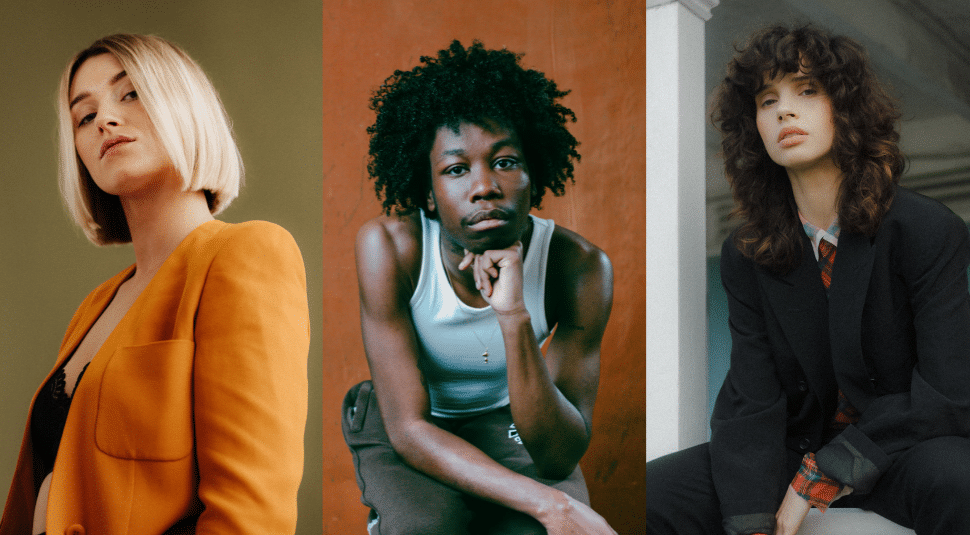 What can I expect?
At our academy, students undergo comprehensive training in cutting, colouring, and styling diverse hair types. Our skilled educators provide expert guidance throughout the process, guaranteeing a high level of service.
Education is a fundamental part of Blue Tit; we are committed to continually honing the skills of our stylists and apprentices to deliver exceptional quality at our salons.
Becoming a model is easy, simply sign up and we'll reach out to you with information about upcoming courses.
PRICES FOR MODELS
 

Full Head Highlights

Colouring a full head of hair using foils

£50

3 hrs

Half Head Highlights

Colouring the top half of hair using foils

£30

2 hrs

T-Section Highlights

Colouring the parting and hairline using foils

£25

1hr 30
 

Full Head Balayage

Lightening the ends of a full head of hair creating a dark to light fade 

£60

3hrs

Half Head Balayage

Lightening the ends of the top section of hair creating a dark to light fade

£45

2hrs
 




 

Full Head Tint

Permanently tinting a full head of hair, refreshing colour and providing grey coverage.

£35

2hrs

Root Tint

Permanently tinting roots 6 – 12 weeks long (any later and we recommend a full head tint).

£25

1hr 30
 

 

Cut – Short Hair

A wash, cut, dry and style

£15

2hr 30

Cut – Long Hair 

A wash, cut, dry and style

£20

2hr 30
 

 

Blow Dry

Blow dry

FREE

60 mins

Toner

Adding a natural tone to pre-lightened hair

£10

30 mins
 

 

Virgin Bleach

Bleaching a full head of natural or partly lightened hair, that is thick or below the shoulder in length

£70

4hrs

Bleach Roots (3cm+)

Bleaching roots that are over 3 cm long

£45

3hrs

Bleach Roots

Bleaching roots

£55

2hrs
COURSE DATES
| | |
| --- | --- |
| Short Hair Cutting | Monday 4th September |
| | |
| --- | --- |
| Blue Tit Classic Cutting | Monday 18th September |
| | |
| --- | --- |
| Blue Tit Fading | Tuesday 26th September |
| | |
| --- | --- |
| Blue Tit Short Hair | Monday 2nd October |
| | |
| --- | --- |
| Hair Up & Session Styling | Tuesday 3rd October |
| | |
| --- | --- |
| Collection & Trends | Monday 16th October |
| | |
| --- | --- |
| Fading | Tuesday 24th October |
| | |
| --- | --- |
| Classic Cutting | Monday 30th October |
| | |
| --- | --- |
| Blue Tit Classic Colour | Monday 6th |
| | |
| --- | --- |
| Blue Tit Balayage | Monday 20th |
| | |
| --- | --- |
| Blue Tit Fading | Tuesday 21st |
FAQs
When can I visit the academy as a model?
Appointments are available from Monday to Thursday and are usually offered at our Clapton salon, where our academy is located. 
Who will provide my service?
Our students have varying levels of experience but their training is supervised at every stage. During your visit, your stylist will be mentored by an experienced educator who is likely to approach them offering guidance and may intervene at times. We also seek demo models, exclusively attended to by our educators, to showcase various techniques.
Can I request a specific service?
We offer comprehensive training covering various cutting, colouring and styling techniques, including creative styles. When making a booking, you have the option to indicate your desired look or service. However, please keep in mind that you may only be contacted if a student is focusing on the specific style or colour you've requested.
How long will my appointment take?
Your appointment may take longer than an average salon service, as they are carried out in an educational environment. Please allow enough time for your appointment.
Do I need an allergy test for a colour service?
As within our salons, colour services require a valid allergy test that will need to be issued at least 48 hours ahead of your appointment. You will not need to do so if you have attended a colour service or had an allergy test at our Blue Tit salons/academy within 6 months. If you are unable to come in for your test by our 48-hour cut-off point, your appointment will be cancelled. 
Can I cancel if I need to?
Should you need to cancel an appointment we ask that you give us at least 48 hours' notice so we can rearrange or offer the spot to another model.
What happens if I am unhappy with the results of my service?
Our students and educators will do all they can to ensure you are happy with the results of your service, however, if any adjustments need to be made we will organise a complimentary service in our academy. Please note, we are unable to offer academy clients refunds or redo services in our salons.
Will my image be used on social media?
We may ask permission to take photos during your visit and to share these images on our social media platforms for educational purposes.
TERMS AND CONDITIONS
The services are charged at academy prices.
You must be a minimum of 16 years old. Under 16s must be approved by the stylist to be a model and will need consent from a parent or legal guardian.
If we need to cancel your appointment due to sickness or an emergency, we will contact you as soon as possible to reschedule or accommodate you on the same day.
We are unable to offer academy clients refunds or redo services in our salons.
If you have Covid or any of its main associated symptoms, or an infectious disease, please do not come to the salon. We ask that you inform the stylist as soon as possible, and they will try and reschedule the appointment.
There are no parking facilities at any of our salons, and we do not offer reimbursement for travel, transport, or lunch.
We are a B-Corp-certified salon group and ask that you refrain from bringing plastic bottles or cups to our salons.