Oway Refill Stations
AVOID PLASTIC WASTE BY REFILLING SHAMPOOS, BATHS & CONDITIONERS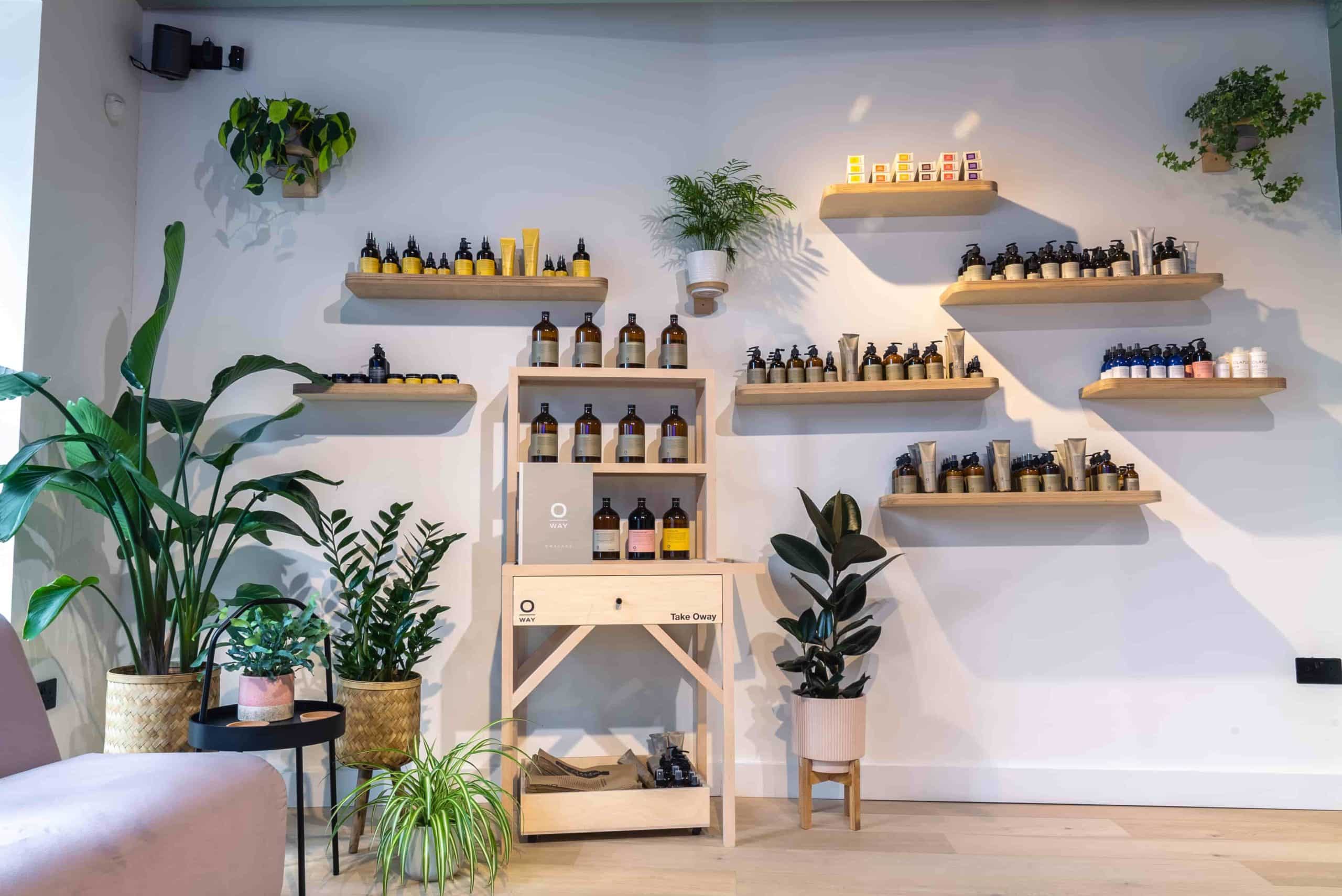 FIND YOUR NEAREST REFILL STATION NOW: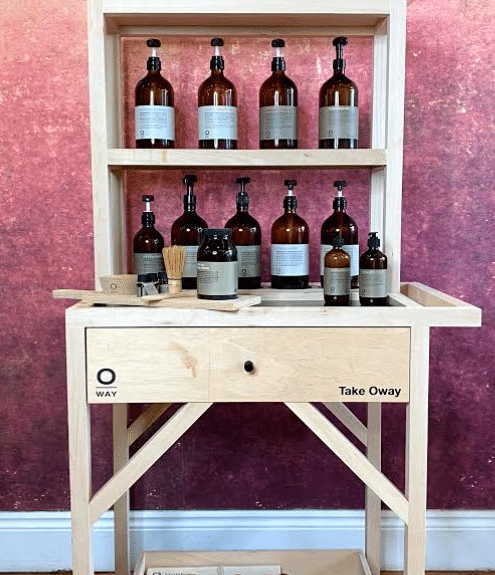 WHY DO WE OFFER OWAY REFILL STATIONS?
As a Certified B Corporation, we are committed to doing everything we can to help the planet. This includes reducing plastic waste.
The UK collectively throws away 520 million shampoo bottles every year. Many of them are not recycled. This needs to change. Help us by refilling your organic baths and conditioners. 
Visit one of our Take-Oway stations to refill your glass containers and to get an extra 25% off the original price. 
WHY USE OUR REFILLABLE HAIR PRODUCTS?
Oway bottles are made from amber glass with aluminium caps that are both 100% recyclable
Save money by paying for the hair product without the bottle
Reduce the amount of single-use plastic in your bathroom
Enjoy organic hair products that are good for you and the planet
FIND YOUR NEAREST REFILL STATION NOW: