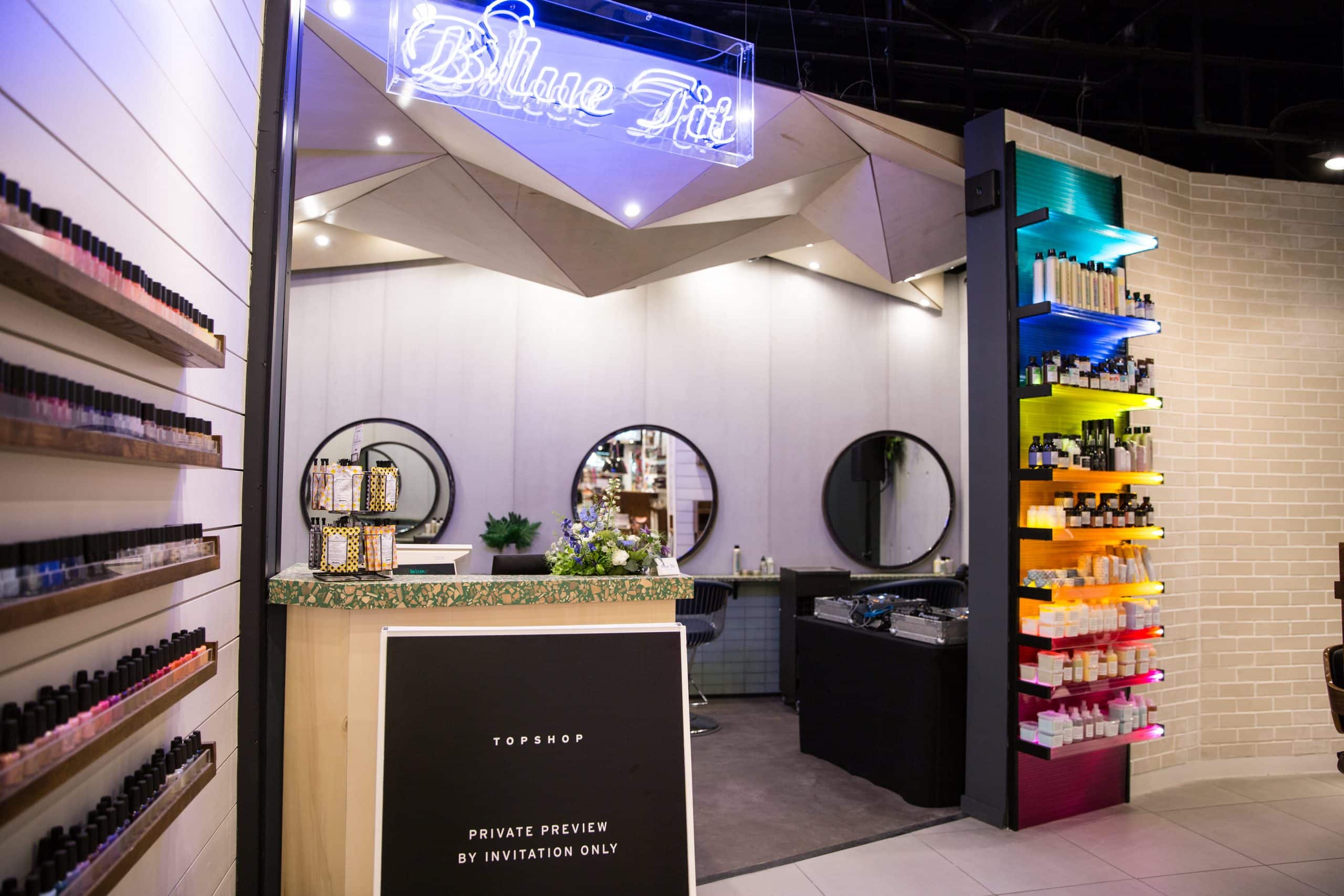 Step inside our new Topshop hair salon
We're officially open at Topshop Oxford Circus! From the interiors to the VIP guests, get the lowdown right here. And go behind the scenes at our launch party with a video by Anamorphic.
THE INTERIORS
"It's inspired by the idea of nature reclaiming a deserted urban landscape." says co-founder Perry, who designed the salon. "Imagine architectural buildings being overtaken by plants –  trees climbing through the windows and doors, ivy covering the walls and 1000s shades of lush green, providing clean air and calmness in an otherwise concrete, man-made environment." 
THE GUESTS
We invited London's coolest creatives to the launch. From left to right: model Elizabeth Jane Bishop, Hunger magazine editor Holly Fraser, Vogue editor Alice Newbold, blogger Simran Randhawa, Grazia editor Natalie Lukaitis. With hair by Declan, Perry, Sandra, Hannah and Florence.
THE MUSIC
Meet the four DJs talents who keep the party going all day…
Eliphino
Real name Tom Wrankmore, Eliphino is the Leeds-born garage-house DJ who's played all the big names like Boiler Room, Berghain, Dimensions Festival and more.
Andy Lemay
Andy is part of Dimensions Soundsystem – a trio of DJs linked to Dimensions Festival in Croatia, where we take our pop-up hair salon to every year. Their sound ranges from deep disco and house through to funk, soul and techno.
Grainger
Tom Grainger is a music obsessive, proud Yorkshireman and fanatical Leeds United supporter! He's been quick to make a name for himself as a DJ on the London club scene with everything from classic '80s pop to '90s French Touch, as well as more contemporary house and techno sounds.
Rosie Cain
London-based DJ Rosie Cain keeps herself busy  – she's one half of DJ duo Kiara Scuro with Nadia Anderson, as well as writing for music magazine Stamp The Wax and running social media for musicians.