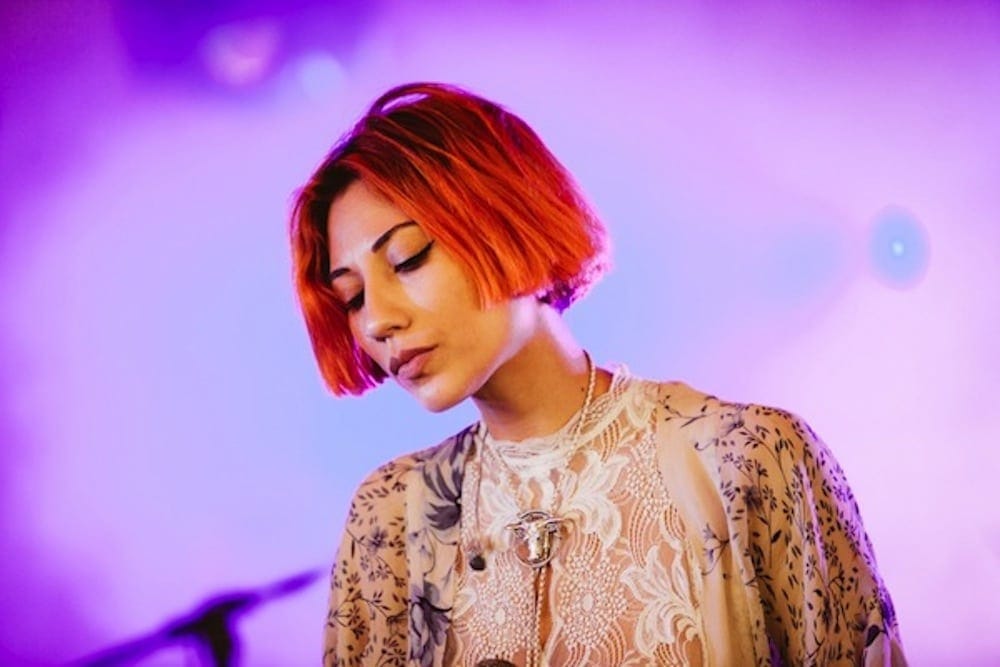 TEI SHI GOES ORANGE FOR FIELD DAY
Brooklyn-based singer Tei Shi first hit our radar when we spotted her electric green hair on the cover of Crack magazine – and it wasn't long before the electro-meets-RnB sounds of 'Bassically' was a regular on the Blue Tit playlist. So with Field Day coming up, we thought we'd invite Tei Shi over to our Dalston salon for a new festival haircut. Here's what we chatted about as Sam and Pont transformed her hair into a bright orange bob.
How would you describe your music to someone who's never heard it before?
I think my music's quite eclectic so in that spirit I avoid describing it too much. When people ask me I usually just play it for them! If you label yourself people might already have their judgements on that style and might assume they wouldn't like it – I try to make music that's different to any genre.
You're often compared to FKA Twigs.  What do you think of that?
It's really nice to be likened to people that you respect and admire. My favourite comparison was a mixture of Feist and FKA Twigs which was definitely cool. I wouldn't want to be the 'next' anyone, but it's still cool to read that about yourself.
Are you excited to play Field Day?
I'm a bit nervous! I haven't really played big festivals like this before so there's a whole lot of new nerves when you're playing to that many people. The crowds in Europe have been really fun and welcoming so far though.
Tell us about your new cut for Field Day.
I'm having it cut shorter into a blunt bob and dyeing it bright orange. I didn't tell the rest of the band what I was doing today… I'm going to turn up with this crazy hair and they'll be like 'what?!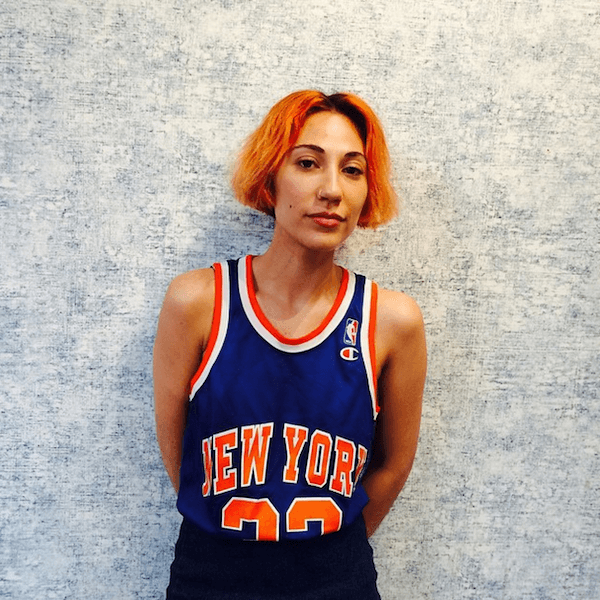 Do you like experimenting with your hair?
Definitely. My hair's naturally a dark brown but in the last year I've bleached it white, gone green, back to blonde and now this bright orange. I just get so bored with it.
How's your Blue Tit experience been?
Amazing. The most perfect day in the middle of a busy tour.  I've been drinking delicious smoothies and coffee and they use great products on your hair – they really look after you.
What are you wearing to Field Day?
I'll have to wear something to go with my hair – so maybe something neutral. Performing is always a good excuse to wear something more out-there – this hair colour will do that.
What's your ultimate hair care tip?
Moisture! I once had a hair disaster where my hair got really dry and started falling out in clumps – so I always try to use a good conditioner and hair oil to keep it healthy. I recently got an Olaplex treatment which was honestly amazing. it was an overnight transformation.
What's next for you?
This whole year has been focused around touring and live shows so I haven't had much chance to be creative. But after that, recording will be my focus – putting the beginnings of an album together. I'm going to move to Montreal and just focus on making music!
Like Tei Shi's look? Book in for a cut, colour or Olaplex treatment at our Dalston salon by calling +44 (0) 20 7254 8538