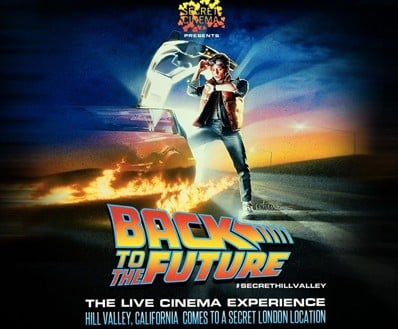 Secret Cinema
We have been super busy this summer with our pop up salon at the Secret Cinema Back to the Future event!
Secret Cinema's biggest experience to date has reinvented the way audiences experience Cinema whilst catapulting the film back into the Top Ten box office for the first time since its original release in 1985.
Through July and August Secret Cinema welcomed over 60,000 people to their Hill Valley event and we were proud to be part of the Secret Productions partnership with our fully functioning Hill Valley "Elite salon" offering ladies Victory rolls and gents slick back and quiff do's for just $10.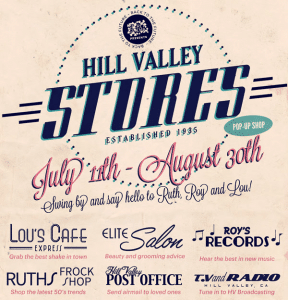 We are excited to see what Secret Cinema have up their sleeve for the next event – Back to the Future had rave reviews despite the initial first week hiccups! It was truly an amazing experience enjoyed by everyone that attended or was a working part of the project.
Here are our boys Pont and Silvio ready to leave Blue Tit Dalston and head over to Hill Valley under their 50's alias' Elvis and Bobby!..
Our lovely stations shown below at the Elite Salon were styled on 1950's dressing rooms for a touch of  Hollywood glamour!
With our next collaboration event coming up this week, we are rolling straight from a hectic summer and looking forward to what we have in store for autumn!