Highlights vs. Balayage: Which Hair Colour is Right for You?
When it comes to hair colouring, the choices seem endless. Two popular techniques that often leave people wondering which one to choose are highlights and balayage. Each offers a unique way to add dimension and brightness to your hair. In this blog post, we'll break down the differences between highlights and balayage, join us to find out which is right for you.
Highlights:
Highlights involve adding lighter strands to your hair, creating a contrast between the light and dark sections. Here are some key features of this technique:
Highlights are known for their precision and uniformity. Foils are used to isolate specific strands, resulting in a consistent pattern of lightness.
Depending on the thickness of your highlights, this creates a nice blend between your natural hair colour and the blonde highlights.
If you desire a natural blonde hair colour that starts from the roots, this technique is a great choice.
How to maintain my highlights?
To maintain the look, highlights typically require touch-ups every 6-8 weeks, as new growth becomes apparent.
A colour protecting shampoo and conditioner will help to keep the desired shade of blonde and will keep your hair nourished and shiny.
We recommend using oway color protection hair bath in combination with oway color protection hair mask for best maintenance of your coloured hair
Whats the difference between Half Head of Highlights and Full Head of Highlights?
The most popular Highlights at Blue Tit are Half Head of Highlights and Full Head of Highlights and the main difference is that with a Half Head of Highlights, we place the blonde strands on the top and side of your Head only where with a Full Head of Highlights we cover hair in the nape neck as well as all areas of the head.
For more tips on how to maintain your blonde hair, check our our blog post
Golden Rules: Maintaining Your Beautiful Blonde Hair Color


What shade of blonde can i get?
All our Highlights include a free toner which allows us to change the tone of your hair to your desired shade of blonde. This can vary from a cool ash blonde to a warm rose gold.
To book your Highlights book here
https://bluetitlondon.com/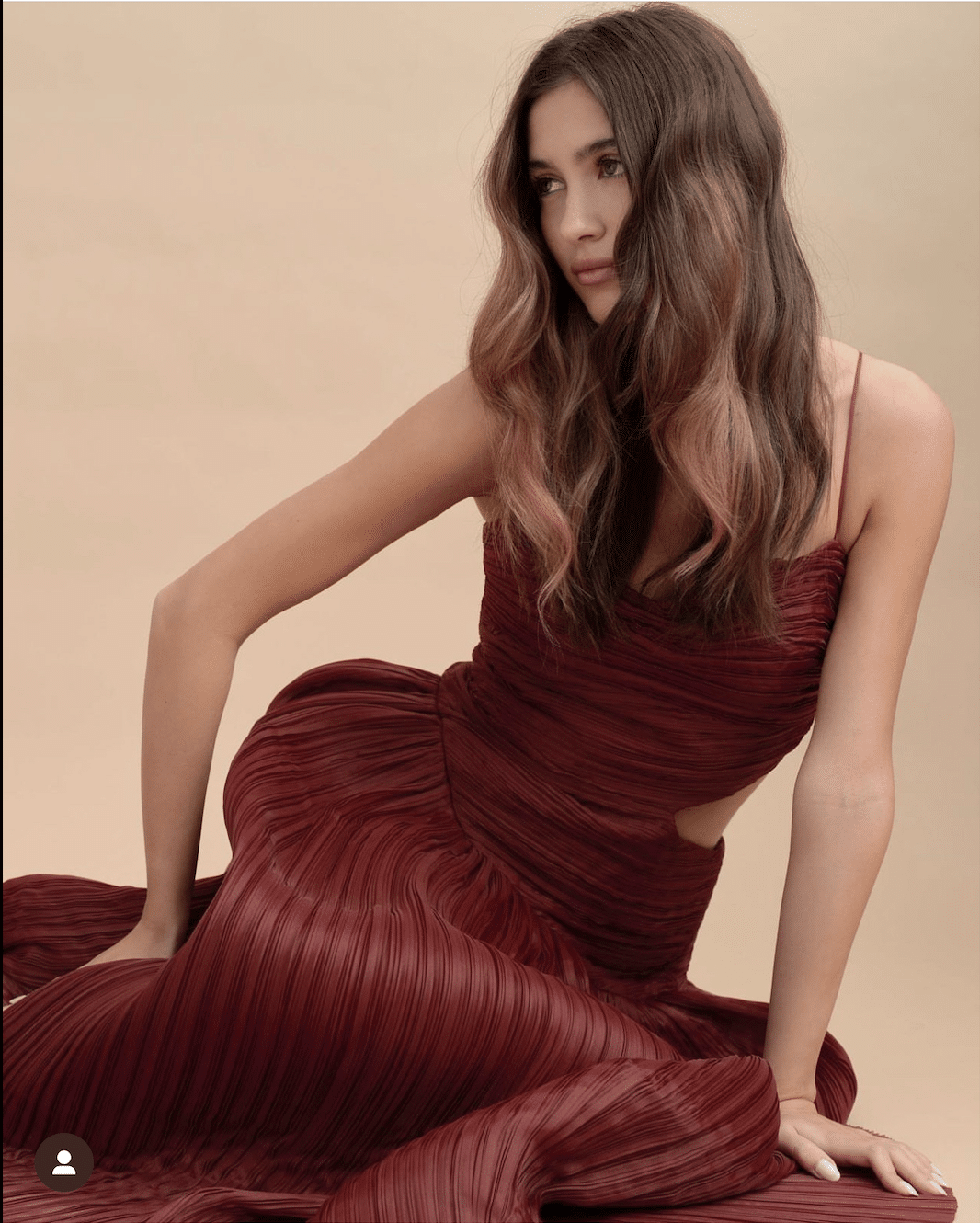 So what is Balayage?

Balayage, on the other hand, is a freehand technique where the colourist paints lighter sections onto the hair crating a fade from natural roots to lighter coloured ends.

Balayage often creates a more natural and sun-kissed effect, although as the picture above shows, this technique can also be used with a creative fashion colour.
The transitions between the natural hair colour and the lighter sections are soft and seamless, giving a more effortless look.
Balayage is often favoured for its low maintenance. Since it doesn't start at the roots, there's less noticeable regrowth, making touch-ups less frequent.
We love Balayage for its versatility. You can choose the placement and intensity of the lightened sections to suit your style.
Does Balayage work on my hair texture?
Balayage can be done on all hair types and works really well on curly hair. Balayage is best on hair with a minimum length of 5 inches.

Choosing Between Highlights and Balayage:
Now that we've explored the characteristics of both techniques, how do you decide which one is right for you? Consider the following factors:
Lifestyle: If you have a busy schedule and prefer low-maintenance hair, balayage might be your best bet. Highlights may require more frequent salon visits.
Desired Look: Think about the contrast you want. If you're aiming for a bolder, brighter blonde look, highlights could be the way to go. Balayage offers a subtler effect.
Hair Growth: If you're concerned about noticeable regrowth, balayage can be more forgiving due to its gradual transition.
Declan our Colour director and colourist at our Dalston salon says:
"Both highlights and balayage have their merits and can transform your hair beautifully. The choice ultimately depends on your lifestyle, desired look, and maintenance preferences. To make the right decision, we will always have an indepth consultation to help you making the right choice for you."