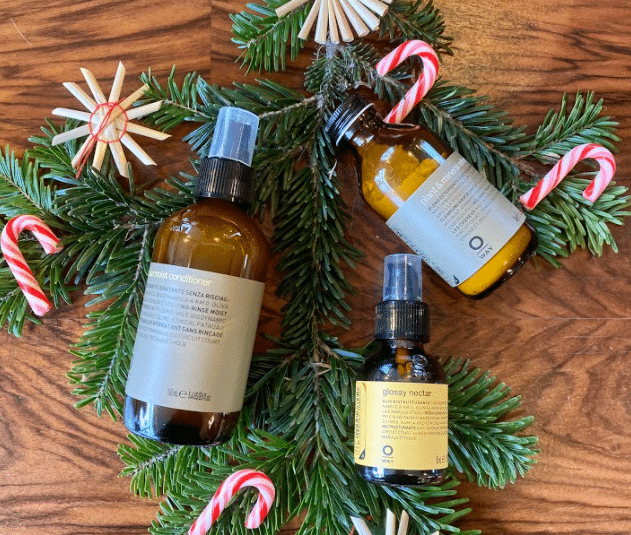 Christmas Gift Guide
CHRISTMAS GIFT GUIDE – ECO-FRIENDLY PRESENTS AT BLUE TIT
Finding the perfect present can be tricky, especially gifts that are kind to our planet as well as our hair. Our Oway Christmas Guide is brimming with all sorts of hair care gift ideas. Oway is the world's first and only hair care range produced using biodynamic, organic, fair trade and non toxic ingredients.
Steven, the manager of our Peckham salon talked through his top Oway stocking fillers that will keep your hair healthy, glossy, and glowing throughout the festive season.
OWAY Soothing Shampoo
"In the wintertime, the humidity of the air increases, making the hair more prone to becoming static and dry. Oway's Smoothing Hair Bath helps to moisturise the hair without weighing it down. It gives the hair that extra care it needs during the colder months. I always recommend washing hair with shampoo twice.
The first shampoo is to get rid of product build-up and pollution. The second wash is for deep cleaning and removing excess oil. "
OWAY Soothing Conditioner
"Oway's smoothing Conditioner is designed to work in perfect harmony with the Smoothing Hair Bath. The conditioner works on the surface of the hair and should be applied to the lengths. Leave on for a minimum of 30 seconds to feel the full benefit.
Together the Smoothing Bath and Conditioner protect the overall condition of the hair, keeping it moisturised which is so vital during the winter months."
Shop Oway Soothing Conditioner
OWAY Silk 'n' Glow Mask
"Locking in moisture is key to maintaining healthy hair during winter. That's why Oway's Silk n Glow Mask is the perfect Christmas gift. It's a heavy deep nourishing mask that leaves the hair super soft and ultra glossy. I recommend leaving the mask on for at least 5 minutes.
It can be used once a week alongside your hair routine."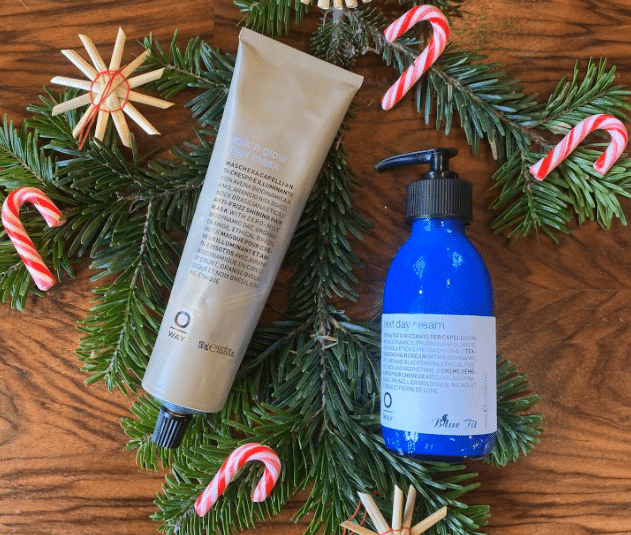 OWAY Glossy Nectar
"Everyone wants show-stoppingly shiny hair, especially at Christmas. Glossy nectar gives high shine results instantly! Simply apply to the lengths and the ends of the hair. It can be used on wet hair or dry hair and also provides heat protection.
It's a must-have stocking filler."
OWAY Plant & Mineral Refresh
"This is Oway's take on dry shampoo. Apply directly to the roots and massage lightly into the scalp. Your hair will instantly feel cleaner, lighter, and more voluminous.
It's the perfect gift for those with a booked and busy Christmas schedule."
Shop Oway Plant & Mineral Refresh
OWAY No-Rinse Moist Conditioner
"This Leave-in conditioner is a staple for winter, helping to provide that extra layer of protection against the weather.
Oway's no-rinse moist conditioner gives hair that deep nourishment it needs. Use directly on dry hair, making sure to apply to the lengths for quick and deep moisturising effect without washing or rinsing."
Shop Oway No-Rinse Moist Conditioner
OWAY Next Day Cream
"My favourite Oway styling product is Next Day Cream, it gives hair that instant lived-in feel. Next Day Cream is great for all hair types. It defines locks with a light texture for a "day after" uncombed effect. It enhances the wavy and curly, while defining straight hair.
Apply on wet or dry hair, from the roots to the tips."
Blue Tit Gift Card
Want to give the gift of a dazzling Balayage or a fresh new cut for the New Year? Then a Blue Tit give card is the perfect present to treat that special someone to the full Blue Tit salon experience.
Gift cards are redeemable at any of our 10 London-based, planet-friendly salons.
SHARE