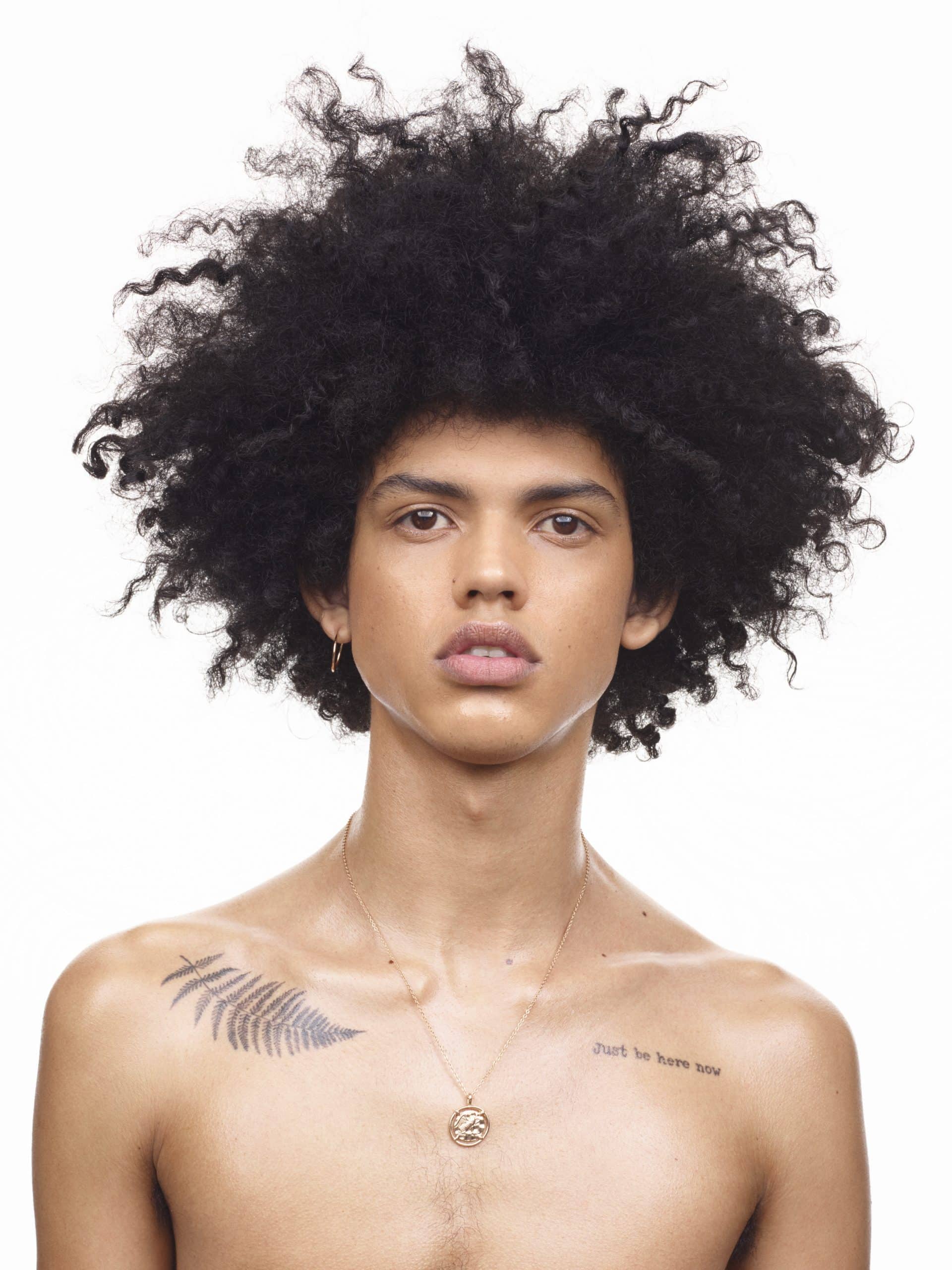 Non-toxic beauty: A guide to keeping the nasties out of your beauty regime
Finding a non-toxic beauty regime with completely cruelty free products was once like finding a needle in a haystack. Throw in makeup brands and cosmetics, and the results were often too few and far in between.
Fast forward to 2019 and more beauty enthusiasts are adopting all-natural, organic beauty regimes. We believe that we have identified everything you could want from safe, non-toxic products in order to be environmentally responsible and sustainable.
But sorting through the verbiage — with terms like "natural," "organic," and "green" — can feel challenging at times.
If you fancy getting to grips on how to keep the nasties out of your beauty regime then look no further than our non-toxic beauty guide.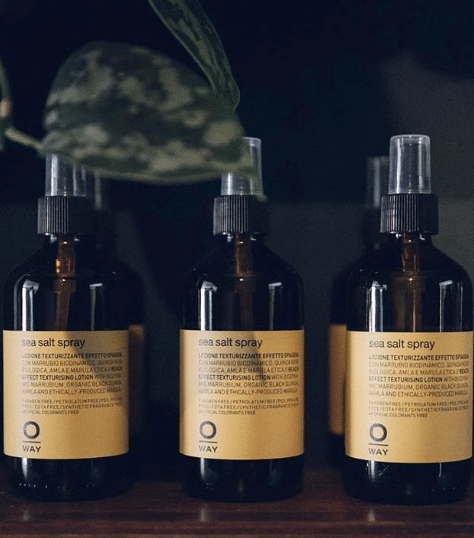 Only 10% of chemicals tested in most cosmetics are tested for safety
Just because it's on the shelf doesn't mean it's safe. There are some 13,000 chemicals used in cosmetics, but only 10% have been tested for safety. And we're using tons of this stuff, according to research by the Environmental Working Group (EWG). They also found the average woman in the UK uses 12 beauty products a day. This adds up to a total of 168 different ingredients.
With exposure to these chemicals giving rise to health problems such as infertility and birth defects,  these toxins also lend themselves to not harming the environment. One of the best examples of this is the damage to marine life that's currently being caused by microbeads from face and body washes. These chemicals can also dry out your skin and make you look older. So if for no other reason than vanity it's worth moving to healthier, greener cosmetics.
For a product to be classified organic, at least 75 % of what's inside it must be certified as such
While the definition of clean and organic tends to vary depending on who you ask, most experts cite Organic Beauty as the formulation of cosmetic products using organically farmed ingredients. These ingredients are grown without the use of Genetically Modified Organisms (GM), herbicides, synthetic fertilisers and more with at least 75 percent of what's inside it must be certified as such.
Consumers are willing to spend 66%-72% more for a product which is "clean" or "green"
The two terms share one common denominator: both are marketed to be formulated without any of the "nasty" stuff.
Clean, for us, means: a non-toxic product that is made without a long, ever-evolving list of ingredients linked to harmful health effects. We are looking to create a new standard of beauty, which you'll see in action in through our Oway lines and throughout our salons.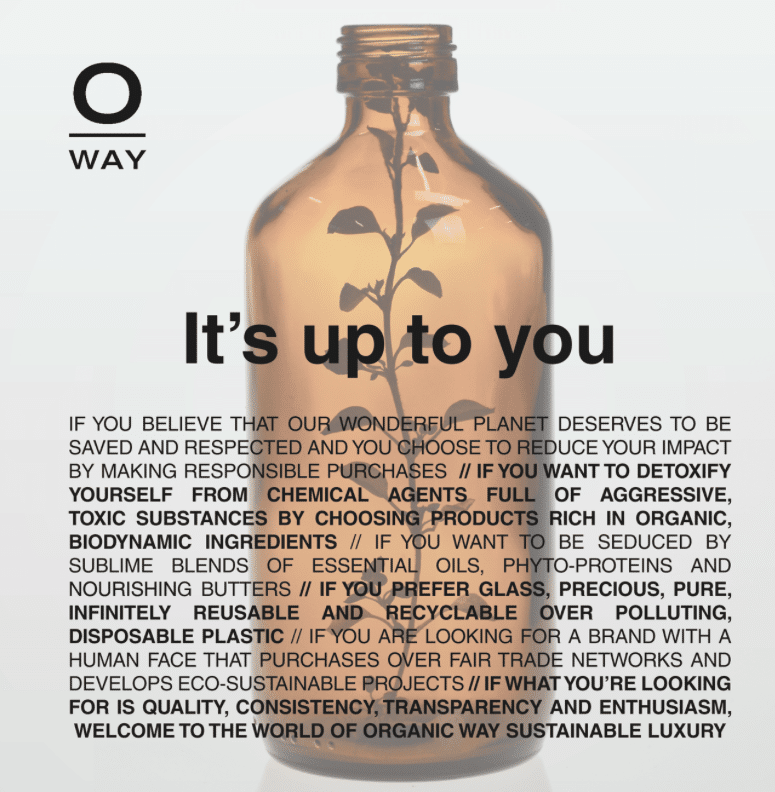 A cheats guide to clean beauty – Cleaner beauty in 3 steps
Step 1: Start Reading Labels
Well-versed beauty junkies know that reading your product labels isn't so different from reading a nutrition label at the supermarket. You want to assess the different ingredients and keep an eye out for anything that looks questionable. That said, learning what is questionable takes practice and research.
Step 2: Get to Know "Cleaner" Beauty Brands
There's never been a better time to shop for clean beauty. As countless new brands continue to challenge the retail space with their sleek packaging and truly revolutionary formulas.
Founded in 1948, Oway is a world first and the only hair care and colour range made with biodynamic, organic, fair trade and no toxic ingredients. Created in Italy, the home of professional haircare, the ingredients are foraged from their very own farm in Bologna. Doubly attentive to the environment, Oway is packaged in a precious 100% recyclable amber glass bottle, choosing not to use any packaging that is not absolutely essential in order to reduce and create less waste. The only plastic used are the multi-use pumps needed by salons, which currently have no alternative, Oway are leading the way with research to invent a viable substitute.
Step 3: Use fewer bottles and refill with quality products
The final step in our non-toxic beauty guide – is to use simplistic, minimalistic bottles that are completely reusable. We have refilling stations available to minimise the amount of packaging we use and to help you to responsibly source your organic beauty products time and time again.
Our concentrated products also ensure that you can avoid wastage and with the right quantities you will only use what you need.
After all, a cruelty-free complexion glows much brighter, don't you think?