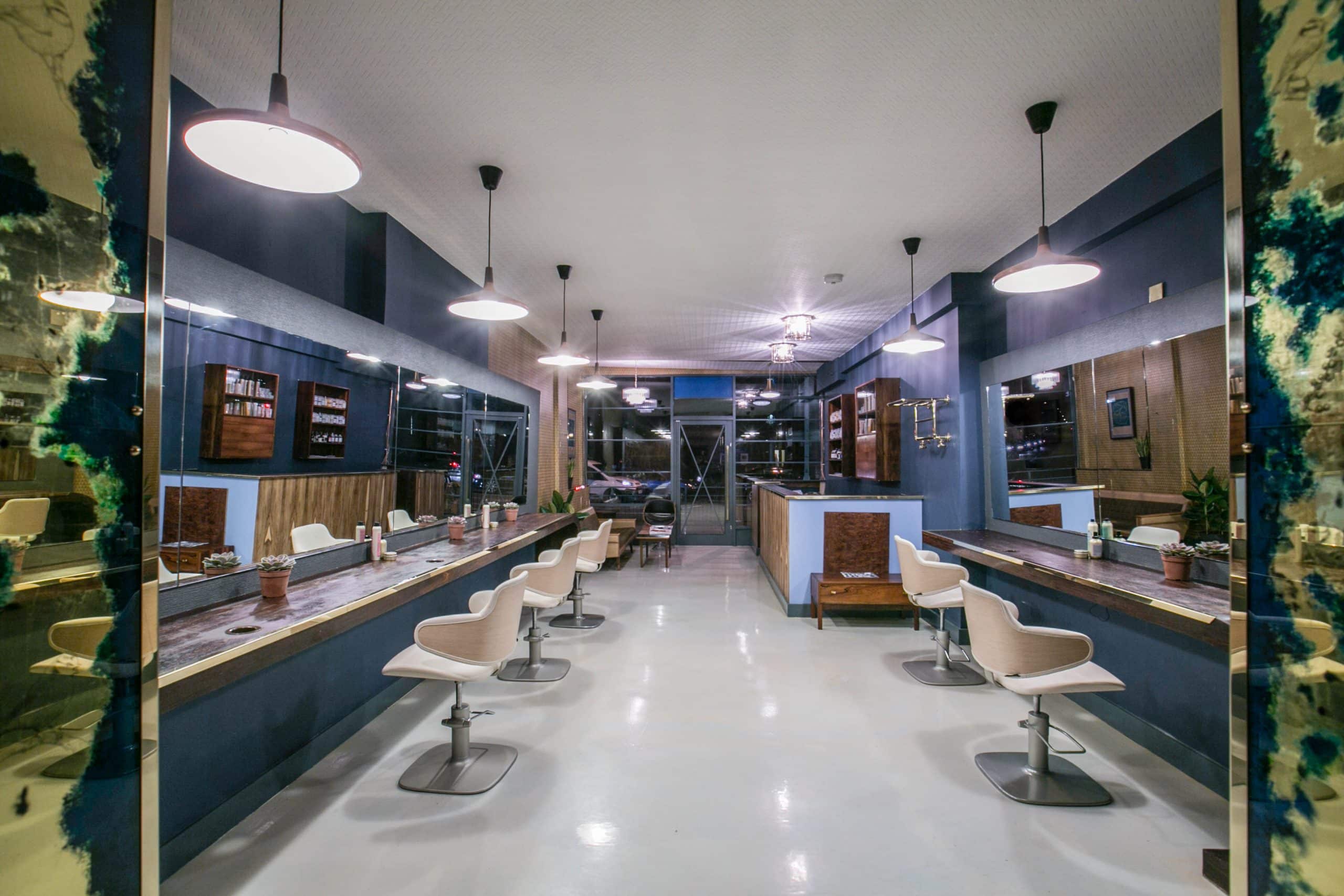 Bird of Paradise to Blue Tit
Ever wondered what how our Brockley salon looked before it was transformed into a seventies dream? It took a lot of love, some inspiration and a few late nights to transform the Bird of paradise into Blue Tit.
The inspiration for the interior was the golden age of the seventies, a decade where culture and design evolved rapidly and futuristic shapes, clean lines and modern materials were extremely popular. We took inspiration from designers like Charles Eames with his fresh approach to open spaces; minimalistic but still with a sense of luxury. Curved veneers, leather, gold finishes and seamless flooring are all Eames-esque features of our new salon. A real departure from our other salon interiors, we hope your enjoy our new space-age pad!