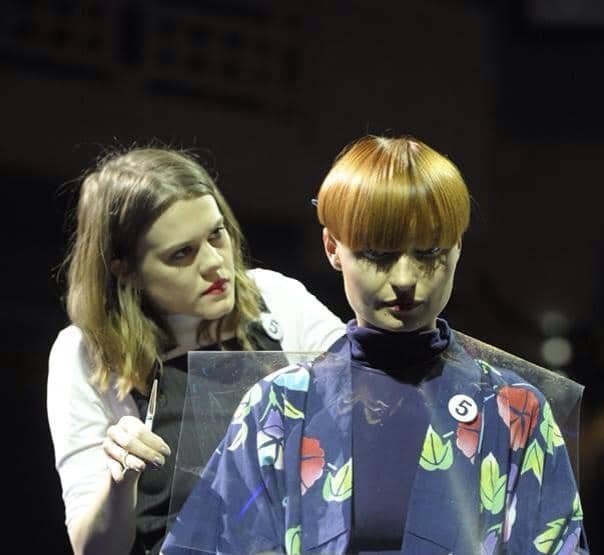 We have a winner!
Massive congratulations to our stylist Sophie for winning the best cut award at The Davines Hair on stage and World Styling Show.
We are so proud of her achievement and her final look was stunning!
See our girl in action backstage adding the finishing styling touches to her lovely model …
Sophie and the Blue Tit team will be back next year to compete in The Davines Hair on Stage and World Styling Show and we can't wait to see more creative inspiration!
We would like to thank Davines and Angelo Seminara for a great experience.