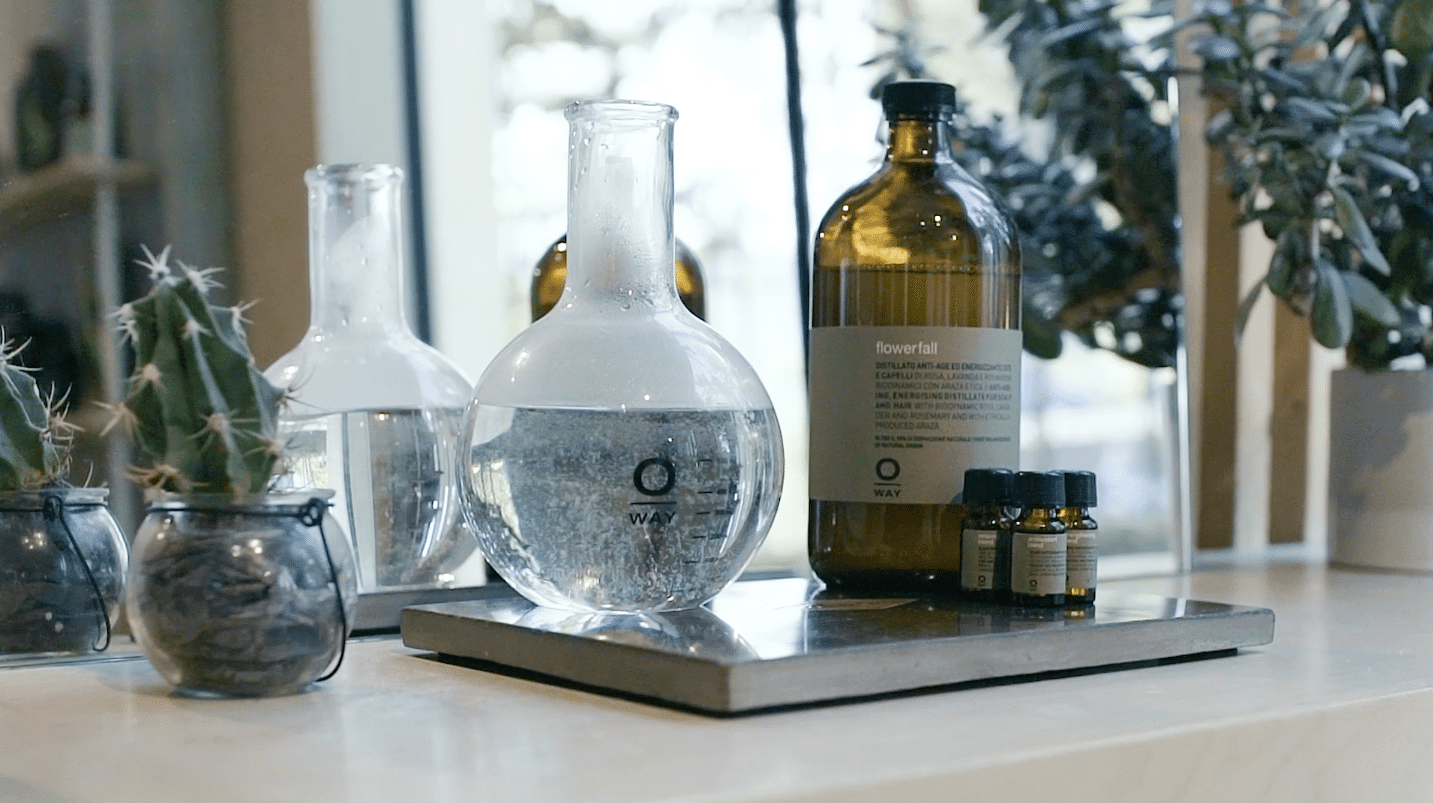 Blue Tit New Oway Treatments
We now offer an even more in-depth consultation service to give you the best care for your hair. This month, we've launched bespoke Oway treatment plans across all ten salons through scalp analysis for Rebalancing, Soothing and Purifying your hair. These 20 minute treatments can be added on to your service or booked as a standalone.
To celebrate, we're offering 50% off any treatment in the month of November so you can see the results for yourself. 
Which treatment is for you?
To pick the best treatment for your hair and scalp, your stylist will conduct an in-depth scalp analysis. Each treatment is followed by an application of the products, a relaxing head massage. Treatments can be booked with a blow-dry or added to your already planned appointment.
The Oway treatments are made with pure essential oils, biodynamic and organic active ingredients that are toxic and cruelty-free.
Rebalancing Scalp Treatment – £25  
A rebalancing treatment to feel refreshed – great for oily prone hair and scalp
This deep rebalancing and anti-inflammatory action work to stimulate the skin's functions by removing excess sebum and leaves the hair and scalp perfectly purified and balanced to feel refreshed and balanced.
Soothing Scalp Treatment – £25 
Soothes and replenishes – perfect for a sensitive scalp
This treatment contains organic aloe vera which helps to restore the skin's natural balance. It's suitable for those with a sensitive scalp as it soothes redness and irritation and designed to decongest and normalise the scalp.
Purifying Scalp Treatment – £25 
 Purifying, refreshing and antiseptic – to help get rid of dandruff
A refreshing and antiseptic treatment to help get rid of dandruff and normalise the scalp. Key ingredients are purifying rice wax to exfoliate and regenerate the scalp and pure biodynamic thyme to relieve itchiness and burning of the skin.
Express Herbs and Peeling Cleanser Treatment – £10 
Purifying action – for a healthier and more balanced hair and scalp
A regenerating experience that frees your scalp from stress and toxins using herbs and clay peeling cleanser. This treatment is 100% natural and organic with a medical and purifying action, leaving your scalp cleansed and nourished.
Flowerfall Well Being Bath – £15.00
Deeply relaxing and stimulating – suitable for all types of scalp, hair and mind in need of a boost
The harmonising Flowerfall blend flows through the Hydro-dhara drip onto the hairline and forehead area for around five minutes, rebalancing the nervous system; fighting chronic headaches and hypertension, stimulating memory and concentration. 
Oway x Blue Tit
We are proud to be Global Creative Directors of organic, biodynamic botanical Italian haircare brand Oway. The innovative Oway range is the world's first professional hair care, treatment and colour line made with pure essential oils, cruelty-free and with no toxic ingredients. You can purchase the products we use on our website and refill select products at our refill stations.
Visit https://bluetitlondon.com for salon locations and to book in for your treatment.