DEPOP DOES FRIDAY NIGHT AT BLUE TIT
To set the scene, it's Friday night in the Blue Tit Clapton hair salon and what better way to perk things up than to have a cool yet casual take on a "Girls Night In" with Depop.
The owners from the social shopping app Depop decided to host an evening in our Clapton salon where they invited some of Instagram's most influential, fashion conscious girls in for a little hair makeover.
With prosecco and beats flowing, Harriet our colourist (with the helping hand of Rumer our lovely assistant) gave Erika Bowes a pink transformation, a natural wave 'up-do' was given to Amy to really show off her colourful mermaid hair. The girls then gave blogger Amy Vagabond a cool toner to her ends enhancing her balayage hair.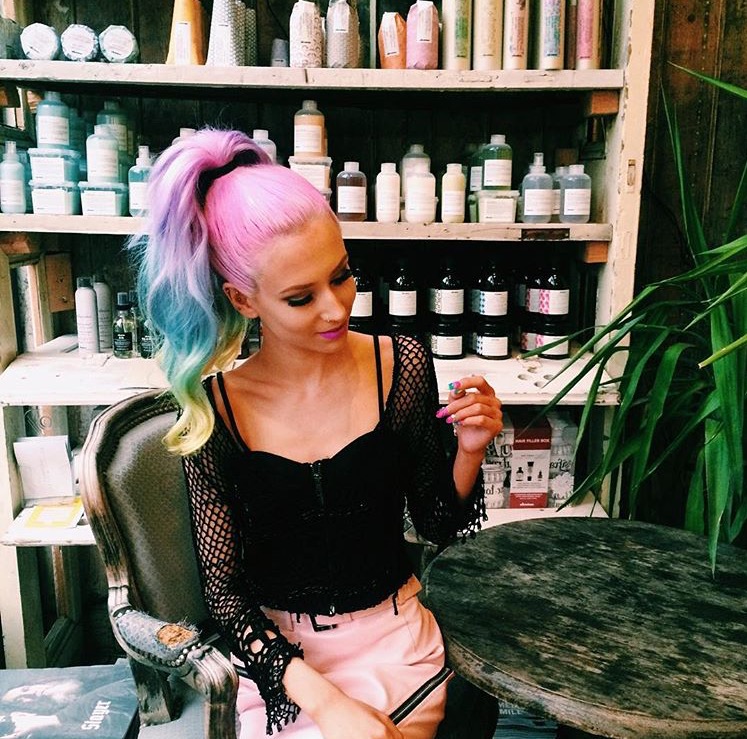 The event was a massive success and all the girls went away well and truly pampered. Check out more on our Instagram page or follow all three to see their full looks.